RIYADH , Saudi Arabia and DUBAI, United Arab Emirates, April 13, 2018/PRNewswire/ –The world's leading outsourcing and technology services specialist for diplomatic missions worldwide, VFS Global, today announced the opening of two one-stop Malaysia visa centres, bringing enhanced convenience to the Kingdom's visa applicants traveling to the Southeast Asian country.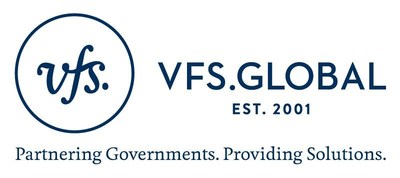 (Logo: http://mma.prnewswire.com/media/624234/VFS_Global_Logo.jpg )
The one-stop centres – in Riyadh and Jeddah – have been launched in cooperation with the Embassy of Malaysia in Saudi Arabia and in partnership with S5 Systems and Megan Gayabina and the facilities management provider of VFS Global, Al Etimad Modern Business Solutions.
In a statement, VFS Global said that both Riyadh and Jeddah centres have started functioning from 10 April, 2018. Both the centres are located in main commercial districts of the cities to ensure easy access for the applicants.
Speaking at the official opening of the Jeddah centre, Dato' Mohammad Ali Bin Selamat, Consul General of Malaysia in Jeddah, said, "Well coordinated models such as the OSC seeks to optimize a multi-dimensional approach and ensure consistency in the application to provide the best, streamlined and efficient visa service. The OSC is also flexible with its visa submission time to allow more applications to be submitted as part of the new customer friendly initiative."
The inauguration was held in the presence of senior officials from the Malaysian Consulate and VFS Global, including the Malaysian Consul General of Jeddah, together with Ms. Marita Bachhav, Head of Operations – KSA, Kuwait, Bahrain, Leabanon & Jordan, VFS Global, amongst others.
The VFS Global one-stop centre in Riyadh is located on the first floor of Dove Plaza, Omm Al Hamam Street while in Jeddah it is on the ground floor of TasHeel Commercial Plaza, Suwaid Bin Sakher Street, Off Jundub Bin Kaab Street (Off Prince Sultan Street) in Al Mohammadiyah District 1.
Visa applicants from the Kingdom can direct their queries and appointment requests to the call centre number in Jeddah on +966–12–290–8248 and for Riyadh on 0114–826–166. For more information, applicants can also access the website via http://www.malaysiavisa-osc.com.my
Commenting on the launch, Mr. Vinay Malhotra, Regional Group COO for Middle East, South Asia & China, VFS Global, said, "It is an honour to launch two new one- stop centres that will provide travellers to Malaysia from the KSA an all-encompassing and professionally managed visa processing services. With the growth in trade and tourism between Malaysia and the KSA, we are confident that the new centres will be able to meet the rising volumes of applicants aspiring to travel to Malaysia."
In KSA, VFS Global currently provides visa application processing services on behalf of 21 client governments, since commencing operations in the country in 2007.
Services at the new Malaysia one-stop centres are intuitively designed to facilitate quicker and more streamlined visa application submission processes. The centres, managed by professionally trained and courteous staff, will provide services for extended working hours as compared to the previous ones, ensuring an enhanced customer experience.
Some of the key features of the centres include convenience in terms of location, automated queue governance for smooth flow of applicants, photo copy and photo booth facilities, SMS and courier return delivery services, helpline and email support and a dedicated website for easy access to information including visa categories, requirements, check-list and applicable fees. Apart from these, VFS Global staff is well trained in 100% secure handling of passports, documents and personal information.
Click here to view pictures: http://www.vfsglobal.com/news_events/events.asp
Malaysia One-stop Centres:
Riyadh: 1st floor, Dove Plaza (Hyper Panda), Omm Al Hamam street, Omm Al Hamam, KSA
Jeddah: TasHeel Commercial Plaza , Ground Floor – Suwaid Bin Sakher Street, Off Jundub Bin Kaab Street (Off Prince Sultan Street), Al Mohammadiyah District 1, KSA
Helpline Riyadh: 0114-826-166
Helpline Jeddah: +966 12 290 8248
Website: http://www.malaysiavisa-osc.com.my
Business hours: 0900 hrs. to 1700 hrs. (Sunday to Thursday)
Submission Timings: 0900 hrs. – 1200 hrs. | (Sun to Thurs) (except holidays as declared by the Embassy/Consulate)
Passport Collection: 1500 hrs. – 1700 hrs. | (Sun to Thurs) (except holidays as declared by the Embassy/Consulate)
*VFS Global will be responsible only for accepting applications for the Embassy of Malaysia in Riyadh and the Consulate General of Malaysia in Jeddah. All applications submitted will continue to be assessed and processed by the Embassy and the Consulate. Timelines for turnaround of visas are as per the discretion of the Embassy/Consulate.
About VFS Global:
VFS Global is the world's largest outsourcing and technology services specialist for governments and diplomatic missions worldwide. With 2587 Application Centres, operations in 137 countries across five continents and over 167 million applications processed as on 31 March 2018, VFS Global is the trusted partner of 58 client governments. VFS Global's worldwide operations are certified ISO 9001:2008 for Quality Management System, ISO 27001:2013 for Information Security Management System and ISO 14001:2004 for Environmental Management System. For more information, please visit http://www.vfsglobal.com
Media Contact:
Peter Brun
PeterB@vfsglobal.com
Source: VFS Global